SACCA Media Fellows 2013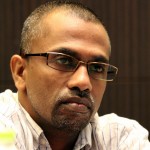 Amantha Perera (Sri Lanka) is a writer and a multi-media journalist based in Colombo, Sri Lanka. His work regularly appears in TIME, Reuters/AlertNet, Inter Press News Service – IPS, and Integrated Regional Information Network – IRIN. He concentrates on coverage on Sri Lanka's post-conflict situation, humanitarian aid, human rights, climate change and impact on the region and adaptation measures. He has worked extensively in the region and reported from the US, Brazil, India, South Korea, Thailand, Indonesia and Nepal. He was an international visiting scholar at the Graduate School of Journalism, University of California, Berkeley, California in 2003/04. He was also part of a team that was awarded the 2012 Prince Albert/United Nations Global Prize for Climate Change Reporting awarded to IPS for its coverage of the Rio+20 Conference. He began his journalism at the Sri Lankan weekly The Sunday Leader in 1998. Twitter: @AmanthaP
Read blog posts by Amantha Perera.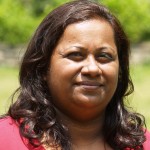 Apsara Kapukotuwa Perera (Sri Lanka) is a communications professional who  holds a BA (Gen) and MA in Mass Communication and has extensive work experience in print and broadcast media as well as the corporate and NGO sectors. She dreams of writing a 'book' one day and continues to be enthralled by life in general. She is currently the Features Editor of 'Ceylon Today', a national English language daily newspaper in Sri Lanka.
Read blog posts by Apsara Kapukotuwa Perera.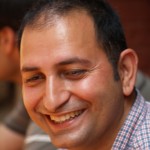 Athar Parvaiz (India) is based in Srinagar in Jammu and Kashmir in north India, He is an Award-winning journalist with an experience of more than 10 years.  Over the years, Athar has extensively written on climate change apart from his reporting on other issues. His stories appear in Inter Press Service www.ipsnews.net , www.scidev.net, www.thirdpole.net, Trust.org and local newspapers Kashmir Times and Kashmir Life. He can be reached at atharparaviaz.ami@gmail.com.
Read blog posts by Athar Parvaiz.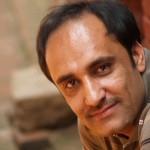 Bari Baloch (Pakistan) is a Balochistan-based journalist affiliated with Pakistan's leading English daily newspaper The Nation and Balochistan's daily Balochistan Today since 2008. He covers politics, environment, health, crime, courts, education. Balochistan's resistance movement and sectarian killings. He also focuses on environmental issues, climate change, wildlife, and agricultural issues in Balochistan. He has covered news on floods, tropical cyclone Phet in Gwadar in 2008 and an earthquake. Besides, The Nation and Balochistan Today he also contributes articles, features and columns for Balochistan's first online newspaper The Baloch Hal, and Monthly Balochi Zind (a Balochi language magazine). He is member of Quetta Press Club, Balochistan Union of Journalists and National Council of Environmental Journalists. He can be reached at badini91@gmail.com.
Read blog posts by Bari Baloch.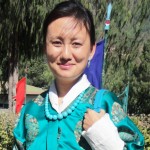 Chencho Dema (Bhutan) has five years of experience in journalism, covering crime, politics and environment. Besides print journalism, she is also an avid photographer and holds a diploma in photography.
Read blog posts by Chencho Dema.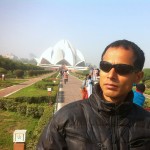 Dhruba Raj Sapkota (Nepal) has been working in the news reporting section of the Radio Broadcasting Service (Radio Nepal) as a News Reporter/Broadcast Journalist since 31st August 1997. He covers news on environment and climate change including its political issues. He was a member of the Public Service Monitoring and Inspection Team constituted by the Nepal Government as a Press Coordinator. He was also correspondent from Bardiya district to Kathmandu for the Everest Herald national daily and Budhabar weekly. He has experience in print and electronic media and is a member of Federation of Nepali Journalists. He is a recipient of the WASH Media Award 2012 and the International Energy Globe Award 2013 by Energy Globe Award Foundation, Vienna, Austria.
Read blog posts by Dhruba Sapkota.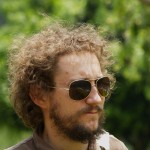 John Upton (USA, reporting from South Asia) grew up in Australia, where he studied ecology, environmental science and business. He lived and worked in California until 2012, covering science and the environment for the San Francisco Examiner, the Bay Citizen online newspaper and a handful of other outlets. He moved to India in late 2012 and has been freelancing for New York Times India Ink, Grist, Slate and some magazines. He's obsessed with fungi, particularly fungal pathogens, and he digs all sorts of science — from geology and volcanology to microbiology and botany. Full bio can be seen at http://wonkonthewildlife.com/john-upton/.
Read blog posts by John Upton.
Kavitha Muralidharan (India) is a Chennai-based journalist who has worked with publications such as The New Indian Express, India Today, The Week and Deccan Chronicle for over fifteen years. She is currently a freelancer writing for both English and Tamil publications. Passionate about various issues including Environment, Kavitha has been consistently writing on environmental issues and natural disasters.
She also writes on politics, human rights and women's issues. She was awarded the International Committee of the Red Cross and Press Institute of India (ICRC-PII) award for conflict reporting in 2008 for her story on Sri Lankan war.
Read blog posts by Kavitha Muralidharan.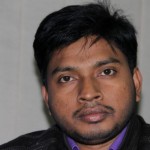 Mohammad Imran Hossain (Bangladesh), also known as Imran Ansary, is a Broadcast Journalists of Bangladesh. He is working for `Diganta Televsion' as a Senior Reporter. His main areas of coverage are the Parliament, elections and climate change. In the past 12 years he worked for both print and electronic media such as The Daily Samokal, Boishakhi Television, and Tara News. He completed his Hons and Masters degree from University of Dhaka at the Department of Political Science. And received training on Political Reporting from International Institute for Journalists, Germany. He is a Fellow of the Centre for Science and Environment, ICFJ and UNEP.  During his professional life he has covered the UN General Assembly, the US presidential election of 2012 and Hurricane Sandy 2012. He is the General Secretary of Climate Communicators Forum of Bangladesh.
Read blog posts by Mohammad Imran Hossain.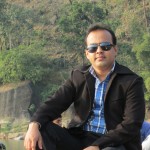 Mohammed Syful Islam (Bangladesh) is a Senior Reporter with The Financial Express newspaper published from Dhaka. He also writes as freelance journalist for AlertNet and TrustLaw of the Thomson Reuters Foundation. During the last 13 years in journalism he received several local and international awards and attended various trainings in Bangladesh and abroad. He can be reached through e-mail: youths1990@yahoo.com.
Read blog posts by Mohammed Syful Islam.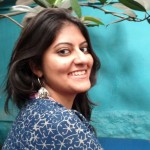 Nilofer D'Souza (India) is a feature writer with Forbes India, and is a mix of the old values of journalism and the new multimedia format that the profession is heading towards. She began her career at Forbes after successful stints at various organisations such as CNN-IBN, CNBC-TV18, Janaagraha, India Foundation for the Arts. She found that business journalism was her calling; as a journalist. She loves to write on innovative ideas that have a social impact as well as a business model worth scaling-up. Her interests have taken her to different beats but one thread has connected all of them together – the impact of one human being on the system and the numbers to prove the same. For example, her story on 'How one man secured Mangalore's beaches', but it gave leads into how other states could benefit from a good beach management system.
Read blog posts by Nilofer D'Souza.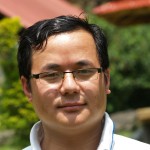 Om Astha Rai (Nepal),  currently associated with Republica English daily newspaper, has been active in journalism for a decade. He writes in English as well as in Nepali. Beginning as a stringer in 2001, Om worked for Samaya weekly and Nagarik daily before joining Republica daily in 2008. An alumni of the Asian College of Journalism (ACJ) in Chennai, India, Om has been covering a wide range of social issues such as public health, environment, education and migration. He has won two national-level awards – one for his story about the impact of mental health problems of Nepali migrant workers on the country's remittance-based economy and another for writing about how unjustly the society treats rape victims.
Read blog posts by Om Astha Rai.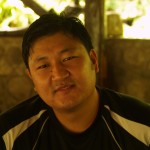 Passang Norbu (Bhutan) graduated in journalism from the University of Montana, United States, in 2011. He joined the Bhutanese national newspaper organization "Kuensel" in 2006 where within few months he was posted as the paper's correspondent for southern Bhutan covering environment, economics, politics and sports. Besides producing the occasional scoop about issues and impacts of development, he enjoys travelling in pursuit of good stories with an eye on climate change and wildlife.
Read blog posts by Passang Norbu.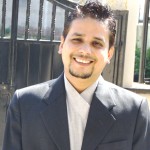 Pitambar Sigdel (Nepal) is a senior environment and development journalist with the Annapurna Post, a leading National Daily published from Kathmandu since 2002. He has been reporting on various environmental issues including climate change at national and international levels. In 2009, he was selected as a Com+ Fellow on UNFCCC COP15. He was awarded with Environmental Journalism Award in 2008 by Birds Conservation Nepal. He has worked as Treasurer for Nepal Forum of Environmental Journalists (NEFEJ), an organization of Nepalese environment journalists and also a member of Association of Community Radio Broadcaster's (ACORAB), an umbrella organization of community radio in Nepal. He works as a guest lecturer for journalism and mass communication in the  Puspalal Memorial College, Kathmandu. He loves adventurous travel.
Read blog posts by Pitambar Sigdel.
Pradeep Nanandkar (India) is a senior journalist from Latur, Maharashtra, India. For the past 25 years he has been writing on agriculture, water resources management, education, literacy and other burning social issues. He has been delivering expert talks on these issues at various workshops, training camps, educational institutes, as well as government and non-government organisations. The Government of Maharashtra has taken a note of his contribution to journalism and has honoured him by conferring upon the prestigious Anantrao Bhalerao Award for excellence in journalism for two consecutive times. The Government of Maharashtra and farmers' organisations took cognizance of farmers' issues that Pradeep has been raising through his writings. Readers have appreciated his analyses on the severe problems of the farmers working rainfed land.
Read blog posts by Pradeep Nanandkar.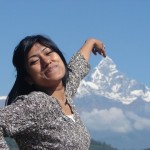 Pramila Manandhar (Nepal) is a radio journalist working with Radio Sagarmatha for the past eight years. Pramila, who is doing master's in anthropology, has a  passion and interest is people and everything to do with people. After her Diploma in Radio Training from IIJB, she is grooming herself as a radio trainer in recent days. She enjoys travelling and believes this hobby has helped her know more about Nepal and the Nepali. Learning skills on "App development for smart phones and tablets" is the most exciting thing she did recently.
Read blog posts by Pramila Manandhar.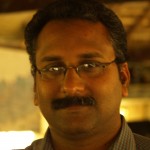 K. Rajendran (India) hails from Pattambi in Palakkad district of Kerala. Since 2000 he is working in Kairali, the Malayalam television channel. For nearly a decade he worked out of Kairali's New Delhi news bureau. At present he is working as the channel's Special Representative at Trivandrum. He is a recipient of  many awards and fellowships including the UNDP Media Fellowship, CSE Media Fellowship, Panos South Asia Saneeya Hussian Media Fellowship and the Best TV Reporter Award by Government of Kerala. He has authored seven books.
Read blog posts by K. Rajendran.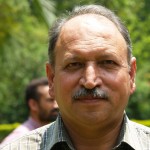 Rashid Ahmed (Pakistan) is a radio journalist who has produced and broadcast programmes on environment and climatic change since 1992 in a radio programme called "Science Magazine" .He has authored  four books three in Pashto and one in Urdu. He writes articles for local papers on Science and has also carried out his own research work on dangerous and hazardous substances that contribute to greenhouse gases, and the impact of hazardous metals to the environment and climate. The study was conducted in Peshawar, capital of Khyber Pukhtoonkhwa.
Read blog posts by Rashid Ahmed.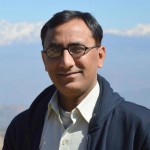 Saleem Shaikh (Pakistan) is a climate change and development science journalist. With over 14 years of extensive experience in print, online and broadcast journalism, he has served at different media organisations of national and global reputation. Working at The News, Dawn newspapers, Geo News TV and Dawn News TV. Saleem has published hundreds of exclusive stories, many of them investigative, on development, science, environment, climate change mitigation and adaptation, renewable energy, agriculture, irrigation, health, water, economy, sanitation and gender issues. Currently he contributes as climate change & development science correspondent from Pakistan for London-based global media outlet Reuters' climate change news portal, daily Dawn, The News and Lahore Times. He has some fellowships to his credit for his outstanding contribution in climate change and development science journalism. He has been also awarded media fellowships by WaterAid-UK and UNFCCC. Saleem is a fellow at Lead-Pakistan and Panos South Asia.
Read blog posts by Saleem Shaikh.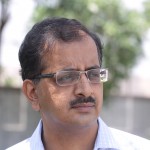 Sandip Das (India) has been extensively writing on issues relating to agriculture and food security for more than last eight years. He has been reporting extensively on foodgrain procurement and rising agricultural goods exports. He has travelled extensively across the country for understanding issues concerning agriculture closely. He has worked with mainstream media organisations such as – Press Trust of India, Business Standard, Down to Earth magazine (published by Centre for Science and Environment) and The Financial Express since last 13 years. He has also contributed articles on food safety and consumer rights to leading newspapers such as The Hindustan Times, The Telegraph, Deccan Herald and the Yojana magazine published by Publications Division of the Government of India. Recently, Sandip was awarded Panos fellowships (supported by Michael Bloomberg foundation) on reporting on issues concerning tobacco. He holds a master's degree in political science from the Jawaharlal Nehru University (JNU), New Delhi, and also a diploma in journalism. He has written many research papers on food security and agricultural marketing.
Read blog posts by Sandip Das.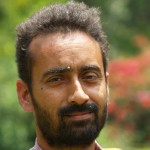 Santosh Sarang (India) a social activist turned journalist who in spite of inadequate resources jumped to bring out the innovative idea of rural journalism in the form of Appan Samachar, the only women news channel, which is running in the naxalite area of Ramlila Ghachi, Bihar. The CNN-IBN group has detected his performance in adverse conditions and awarded him the prestigious award "Citizen Journalist Award" in 2008 and Bihar Rajya Anuvrat Shikhak Sansad awarded the "Anuvrat Samman" in 2004 for the best relief work during flood. He writes for the Dainik Prabhat Khabar, Muzaffarpur, Bihar, where he works as a sub-editor. He has written for  "Prayavaran Darshan", "India Innovates" and "Gaon Ghar" of Doordarshan, Patna.
Read blog posts by Santosh Sarang.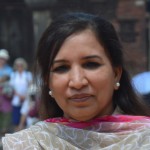 Shabina Faraz (Pakistan) is a freelance Journalist, columnist and feature writer. She completed her master's in Urdu literature and started her career as an editor in an entertainment magazine called Jassosi digest. She has written many stories, TV dramas and articles on various issues. For last 13 years, she has been writing on environmental issues. She is unarguably the pioneer journalist on environmental issues in the history of Urdu print media. She also has worked with electronic media and arranged talk shows on environmental issues from script to guests and also participated as an environmental expert. Her documentaries on the oil spill near Karachi coast and marine pollution is one of her most significant works. She has won 3 Green Media awards, 2 Green Journalist awards and Environmental Excellence award for her great work on the subject. She also was awarded the Green Journalist award by the  Prime minister of Pakistan Syed Yousuf Raza Gillani. Shabina Faraz is currently working as a freelancer for many newspapers and IUCN as an environment consultant.
Read blog posts by Shabina Faraz.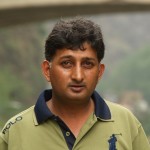 Waqar Bhatti (Pakistan) is a print journalist from Karachi, Pakistan, currently associated with The News International, Karachi as a senior reporter. His job responsibilities include covering health and environmental issues while he is often assigned to do investigative stories in the area of crime and militancy in Pakistan. He also works as freelance journalist for several international news magazines and TV channels including Focus Magazine of Germany and ABC Australia's program Four Corners.
Read blog posts by Waqar Bhatti.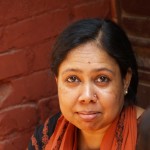 Yasmin Reema (Bangladesh) is the district correspondent of the Daily New Age in Comilla, and the editor of a local weekly Barnapath, weekly  Patok Bartta and fortnightly Abahaman. She is the Founder-Secretary of Women in Media Forum. She has received the UNESCO Bangladesh Journalism Award-2011 for investigative reporting, Prothom-Alo Media Award-2010, the Award for the Media on Disaster Management (CDMP)-2007, Panos South Asia Media Award for HIV/AIDS Reportage-2007, the National Award  for print media journalists from Family Planning Association of Bangladesh (FPAB)-2006, among others She has also published some books on AIDS and arsenic menace.
Read blog posts by Yasmin Reema.
SACCA Media Fellows 2012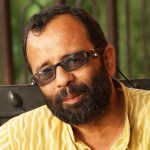 Atul Deulgaonkar  (India) is a freelance journalist and author of five books who writes consistently on environment, agriculture and development issues in leading Marathi and English newspapers . He also comments on environment and agricultural issues in leading regional language TV channels. Socially active, Atul lectures for students, journalists , NGOs and state government officials.  He was nominated a member of the Central Employment Guarantee (NREGA) Council of Government of India and the Disaster Management Authority of Maharashtra State Government. Atul has received many national and state level awards including Award for Environment Journalism by Prem Bhatia Memorial Trust, New Delhi, and  the Statesman Rural Reporting Award from the Statesman newspaper, Kolkata.
Read blog posts by Atul Deulgaonkar.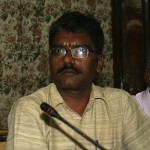 Atul Kumar Singh (India) is a New Delhi-based Journalist working with the national Hindi newspaper Hindustan as a Chief Copy Editor. He is actively involved with writing on environment and development issues. He has earlier worked with newspapers such as Dainik Jagaran, Amar Ujala and Samayik Varta (magazine). He has also written articles, reports, book reviews for many newspapers and magazines such as Jansatta, Dainik Jagaran, Prabhat Khabar, Rashtriya Sahara, Pratiyogita Darpan, Gandhi Marg, Kadambini, Yojana, Pakshadar Varta, Jan Garjan, etc. Atul completed his BA from Bihar University, Muzaffarpur; MA from Jain vishwa bharati, Ladnun, Rajsthan; and PhD from the Banaras Hindu University (BHU), Varanasi. He was awarded the Indian Council of Philosophical Research fellowship in 2005-06.
Read blog posts by Atul Kumar Singh.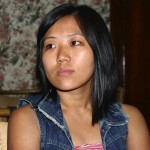 Bhrikuti Rai (Nepal) stumbled into "serious" journalism after writing part nasty and part nice things about her present editor. Since then she has been mostly writing "boring" environment pieces that her cool journalist friends joke about (in her presence). A passive consumer of everything churned out of American pop culture in the past two decades, Bhrikuti now thinks it is high time to get away from American pop and learn to perfect the British accent and say Harry P-O-T-T-E-R, like the British do.  She also has a newfound passion for the Spanish language. Armed with yet another language in her already "impressive" vocabulary arsenal, Bhrikuti hopes to continue boring people with her "serious" journailsm across borders and regions.
Read blog posts by Bhrikuti Rai.
Darsana Ashoka Kumara (Sri Lanka) is a radio journalist working for the Sri Lanka Broadcasting Corporation. He is also an author of three books in Sinhalese language on contemporary media studies, newsroom management and trends in journalism.   Two more books are slated to be launched that will look into the  propaganda adopted by nations and popular culture and media.  He works at the SLBC as a sub editor and reporter and covers disaster management issues.  He also produces feature stories and documentaries for the radio. As a part-timer, he writes for the print media as well. Darsana has a master's degree in mass communication and a postgraduate diploma in Sinhalese language from the University of Kelaniya , Sri Lanka,. He also has a BSc. in computer science and a post-graduate diploma in writing and mass communication from the University of Sri Jayewardenepura. He is contributing to the National Administrative Reforms Council of Sri Lanka as a trainer/consultant with expertise in communication to improve performance of the public sector of the country.
Read blog posts by Darsana Ashoka Kumara.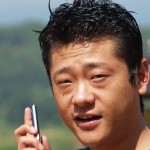 Dawa Tshering Wangchuk (Bhutan) is an environmental reporter with Business Bhutan (Bhutan's first financial newspaper) based in the capital city Thimphu. He has a degree in BA Journalism and Psychology from Bangalore University in India. He started his Career as a reporter in 2008 and since have been writing on various environmental and climate change issues in his country and the region. He helped establish the first Daily newspaper in Bhutan called the Bhutan Today in 2008.
Read blog posts by Dawa Tshering Wangchuk.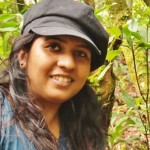 Desiree Francis (Pakistan) is a journalist from Karachi, Pakistan. She is currently working as a sub-editor and reporter for The News International. Desiree was part of the ICFJ's US-Pakistan Professional Partnership in Journalism 2011. She is also a radio presenter, and has worked with state run fm channel FM101 for six years. In 2003, Desiree received a cash award from then president Pervez Musharraf for a poem reflecting her mental faculties and sentiments for Pakistan. She is an alumnus of Karachi University and has the honour of having her profile included in a book titled "Who's Who in Pakistan" published by South Asia Publications (SAP).
Read blog posts by Desiree Francis.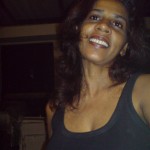 Dilrukshi Handunnetti (Sri Lanka)  is a lawyer by training and a journalist by choice. She writes because she considers it 'her calling' and is passionate about a multitude of topics including climate change. Going beyond the geographical confines, for years she has focused on South Asian issues, a region she considers 'home' and prefers to take short stints off her desk duties to do field reporting, at home and in South Asia. She has co-authored several Asian and South Asian publications focusing on climate change, environment, human rights and national policy, has offered input into the making of Sri Lanka's climate communications strategy, been a speaker and trainer both at national and international fora and insists that she is a ' seeker of knowledge'. A multiple-award winning scribe, she contributes to SciDevNet, Reuters Alertnet, IRIN, Himal Southaisan and a range of other outlets (when prodded), and considers herself the 'eternal reporter and analyst'.
Read blog posts by Dilrukshi Handunnetti.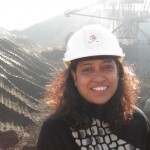 Ermelinda Dias (India) currently heads the news wing of Dooordarshan News in Goa.  Intensely interested in environmental issues, she has done extensive reportage on green issues as the Mumbai Correspondent of Doordarshan News, and is a recipient of Fulbright Indo-American Environment Leadership Programme.  In 2004, she was picked up by the Ministry of Environment & Forests where she worked for five years handling international co-operation for sustainable Development.  Melinda holds  a Diploma in Environment Management from Technical University of Dresden, Germany, and was part of the media team accompanying the Prime Minister of India to Cophenhagen Climate Change Summit in 2009.   She is interested in reporting on renewable sources of energy, institutional support required for transfer & adaptation  of green technology, governance required for waste to energy systems, green buildings, improvement of public transport systems for sustainability, biofuels, and popularisation of rice intensification methods  in India.  She is a member of  the Inter-Media Publicity Co-ordination Committee of Ministry of Information & Broadcasting in Goa.
Read blog posts by Ermelinda Dias.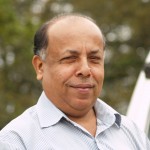 George Thomas (India) also known as Siby Kattampally is a senior journalist with over three decades of experience. He is an assistant editor and also serves in the board of  Malayala Manorama, the second largest selling daily newspaper in India, with a circulation of over 1.6 million copies and published from 17 centers in India and abroad. He was a John S Knight Fellow in Stanford University in California, with a Reuter Fellowship. George won several national, international awards and fellowships for excellence in journalism such as the Lorenzo Natali Prize (2008) and the French Freedom Prize (2008), the Statesman Award for rural reporting (first prize in 1987 and third prize in 2008), People's Council for Civil Liberties Award (1987), Rotary Journalism Award (1989), Kerala Sahitya Academy Award (1992), International Catholic Press Union's Award (1994 and 2010) and the UN Population Fund's UNFA-Laadli Media National Award (2008).
Read blog posts by George Thomas.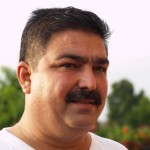 Jamshed Gul Bukhari (Pakistan) is affiliated with the premier Urdu newspaper the Daily Jang simultaneously published from six big cities of Pakistan – Karachi, Lahore, Islamabad, Quetta, Multan and Peshawar. Besides, the Daily Jang is published from London (UK) as an international paper. Jamshed writes from Karachi and covers local, provincial, inter-provincial and national news. He reports on religious, political, socio-economic, environment and other human-interest development.
Jamshed has been affiliated with the Daily Jang since the past thirteen years. He is the recipient of many national and international awards on various most-viewed stories of different sectors. He has master's degrees in mass-communication and political science with an additional degree in law. He has been teaching mass communication as a visiting faculty at the Federal Urdu University since the last seven years.
Read blog posts by Jamshed Gul Bukhari.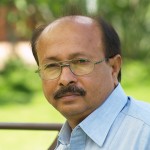 Jan Khaskeli (Pakistan) has been associated with Sindhi and English media groups since last 25 years. He has written extensively on diverse issues like importance of wildlife species in the overall ecology, impacts of degradation of natural lakes, depletion of mangroves and riverine forests, underground water quality and increasing marine pollution on communities living through generations close over there. Jan belongs to a small village and has an intimate knowledge of the issues which are affecting the indigenous and nomadic communities. He writes frequently on the topics like impact of climate change on livelihood and culture of the people who live on the periphery of Indus delta. Along with this he has also written on mammals, reptiles and birds profiles to identify the present status of indigenous wildlife species.
Read blog posts by Jan Khaskeli.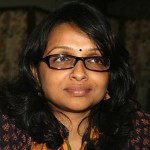 Jhumur Bari (Bangladesh) is the pen name for Halima Begum Jhumur. She is a Bangladeshi journalist based in Dhaka who specializes in climate change, economy and diplomatic relation reporting. She is a senior reporter for the private TV station, Ekattor Media Limited, Bangladesh. For last 10 years, Jhumur worked for a number of print and electronic media. Jhumur has written a number of news paper and online article on social issue related to women and child. For this she got a fellowship from Action Aid Bangladesh in 2010. The subject was violence in women in Bangladesh. During the coverage of the world conference on Climate Change in Bali (2007) and Copenhagen (2009) she presented the problem of Bangladesh through her reporting. In 2010 she got national prize for the reporting of climate change and disaster management. Jhumur also traveled through parts of the Himalayas for the reporting of climate change. In 2009, she went to Geneva to cover WTO talks on behalf of Deutsche Welle, Radio Germany.
Read blog posts by Jhumur Bari.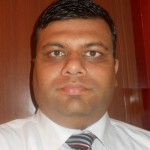 Malaka Rodrigo (Sri Lanka) is a journalist with an IT background having a strong passion for environmental protection. He took to environmental journalism to pursue his belief on "conservation through awareness" and continues to write on a wide array of subjects including climate change since 2006. He tries to reach different array of audience ranging from children, youth, scientists and of course the general public. He has been an early adopter for technology and continues to use the new media for environmental journalism through his blog www.window2nature.wordpress.com.
Read blog posts by Malaka Rodrigo.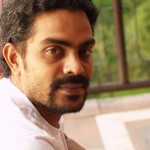 Mohammad Faridur Rahaman (Bangladesh) is widely known as Pantho Rahaman working as a senior staff correspondent of Channel i. He started his career as a freelancer in 1996 as a science and environment writer with different daily newspapers. In 1998, he joined as a contributing feature reporter in Prothom Alo (the largest circulated newspaper in Bangladesh). After couple of years he has joined the newspaper as a deputy of the science page named, Biggyan Projonma. He was the idea & page maker & also a staff writer. He also used to write ICT news. In 2005, Pantho switched his job and joined a television channel as a sports correspondent! In 2008-09 he joined political section of that TV channel. But he couldn't find interest in political reporting and get back to his origin – science, ICT, environment and nature reporting. He is also assigned to follow the foreign affairs & diplomatic issues of Bangladesh. As a diplomatic correspondent he covered SAARC conference and bi-lateral & multilateral issues. Nowadays, Pantho Rahaman is following environment news on a regular basis. He is keen to write news on climatic change and it's impact on Bangladesh.
Read blog posts by Mohammad Faridur Rahaman.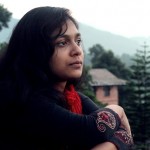 Nusrat Islam Khan (Bangladesh) is a person who thinks about environment, dreams about environment and talks about environment. After completing her studies in geology and environmental geology from the University of Dhaka, she started working on environment. She likes to communicate on environment with the public. At present, Nusrat is in charge of an environment-based project called Green Radio in Radio Today FM 89.6. The program is a daily show that dedicates one hour to cover recent issues of environment and climate change. It covers both national and international developments.
Read blog posts by Nusrat Islam Khan.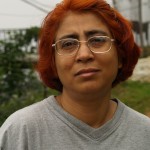 Parveen Ahmed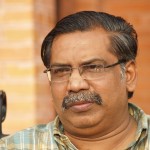 Pon. Dhansekaran (India) is a senior journalist with over two decades of experience in newspaper writing and reporting for leading Tamil newspapers, magazines and websites. Currently, he is working  as Joint Editor, Puthia Thalaimurai Kalvi, a  Tamil weekly magazine.He was awarded the Sarojini Naidu prize for best reporting on women and Panchayati Raj, a system of cross-root level democracy in India by the Hunger Project, a global non-profit organisation in 2008. He was awarded  Panos South Asia's  media fellowship for the year 2009-2010 to write about education in North-Eastern states of India. He was awarded with the Laadli Media award for gender sensitivity in reporting by Population First in association with UNFPA for the year 2010-11
He has worked as a master trainer for the workshop on News writing, organised by UNESCO at Media Resources and Training Centre, University of Jaffna, Sri Lanka. He has also coordinated a training program in India for Sri Lankan Tamil journalists from the conflict zone for the Copenhagen-based organization International Media Support (IMS). He has so far authored two important Tamil books on veteran Tamil journalists which were published by Sahitya Akademi and International Institute of Tamil Studies. He has been associated with various journalist organizations and was the president of Chennai Press Club (2001-2006).
Read blog posts by Pon. Dhansekaran.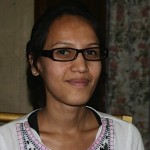 Pragati Shahi (Nepal) is an environment and development journalist with the Kathmandu Post published from Kathmandu and has extensively covered and reported different environmental issues at local and international level ranging from participatory and sustainable management of resources to global climate change. As the International Climate Champion 2009/2010 of the British Council, she has successfully implemented an awareness project on climate change at local community, where she had an opportunity to work with community-based groups and networks in partnership with different government and non-government organisation. She has worked as Secretary for Nepal Forum of Environmental Journalists (NEFEJ), an umbrella organisation of Nepalese environment journalists from May 2009-June 2010. In 2011, she was awarded with WWF Media in Conservation Award and in 2012 she was among the 12 journalists selected from across the globe to attend the SuperAlp!6, the sustainable crossing of the Alps organised by Permanent Secretariat of Alpine Convention, European Commission and ICIMOD. She enjoys sharing her passion of nature adventure and loves exploring new places and cultures.
Read blog posts by Pragati Shahi.
Ramesh Prasad Bhushal (Nepal) is Special Correspondent  with  Republica English daily in Nepal. He started his career with radio journalism and then moved to print media. With a Master's degree in Environmental Science from Central Department of Environmental Science of Tribhuvan University, he has been reporting on various environmental issues including climate change at national and international levels. In 2010, he was selected as a Climate Change Media Partnership fellow, was honoured with the 'WWF media in Conservation Award 2010' and was adjudged second at the regional contest on media reports on climate change organised by ICIMOD. He is also affiliated with the Central Department of Environmental Science as part-time faculty where he teaches mountain environment to post graduate students.
Read blog posts by Ramesh Prasad Bhushal.
Rina Saeed Khan (Pakistan) is an award-winning environmental journalist based in Islamabad, Pakistan. She received the Earth Journalism Award in Copenhagen in 2009 for the best climate change reporting from Asia. Rina currently writes a bi-monthly column on the environment called Earthly Matters for Dawn, Pakistan's largest English-language daily and freelances for the Guardian and Reuters Alertnet.
Read blog posts by Rina Saeed Khan.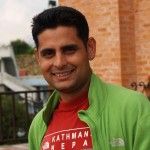 Saurav Dhakal (Nepal) is a journalist/storyteller since 10 years in different platform beginning from Vashuda environmental fortnightly, Kantipur Television, Nepal Infopark to present Storycycle.com. He recently completed a trek of the Great Himalaya Trail (GHT), and has reported numerous stories about people and their changing livelihoods. Saurav was appreciated as "Youth Icon 2012 for walking the 1555 km long Great Himalayan Trail (GHT) as an exemplary climate champion" by Himalayan Climate Initiatives. He is the British Council International Climate Champion 2010/11. Saurav has also made well-appreciated documentaries –  Fish fish no fish ( 2009 ) and Hike with Mahabir (2008).
Read blog posts by Saurav Dhakal.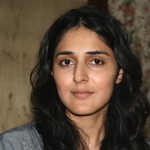 Sonia Malik (Pakistan) reports on issues related to sanitation, water and air pollution for The Express Tribune in Lahore, Pakistan. She has frequently written about and brought to front environmental problems caused as a result of development projects undertaken by the government without evaluating their environmental impact. Despite city beat being her forte, she had also written reports on deforestation, water salinity and disasters happening as a consequence of climate change in other parts of Pakistan, to other sections of her newspaper. Sonia also writes about contemporary art and historical architecture.She blogs at soniamalik123@wordpress.com.
Read blog posts by Sonia Malik.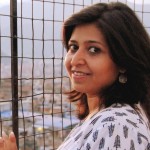 Subhra Priyadarshini (India) is an award winning science journalist and currently Editor of Nature India, the Nature Publishing Group's (NPG) India operation. She was a deadline-chasing journalist covering politics and sports, fashion and films, crime and natural disasters in mainstream Indian media for over a dozen years. She finally chose to come back to her first love – science – in 2007 launching Nature India. Subhra has been a correspondent with major Indian dailies The Times of India, The Indian Express, The Asian Age, The Telegraph, news agency Press Trust of India (PTI) and environment fortnightly Down To Earth. She worked briefly for the Observer, London. Subhra received the BBC World Service Trust award for her coverage of the 'vanishing islands of Sunderbans' in the Bay of Bengal in 2006. She received letters of commendation from the PTI for her coverage of the Orissa super cyclone in 1999 and the Indian Ocean tsunami in 2004. She is a regular contributor to BBC Radio's Hindi science programme 'Vigyan aur Vikas' (Science and Development) and taught science communication at University of Calcutta.
Read blog posts by Subhra Priyadarshini.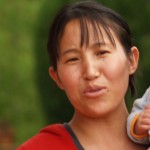 Tashi Dema (Bhutan) is a print journalist from Bhutan. Working in Kuenzel,the country's nationwide and only daily newspaper, Tashi has been covering various issues that affect the lives of mountain residents. Tashi does not have an environmental background but she is deeply interested in covering issues of climate change and environment because of the fact that she had seen the effects on people in rural homes who depend their livelihood on nature. She has walked to most of the remote places in Bhutan to give a voice to the people residing there.
Read blog posts by Tashi Dema.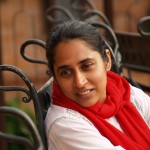 Vaishnavi Chandrashekhar (India) is a Mumbai-based journalist with 15 years of experience in India and the US. She has previously worked at The Times of India in Mumbai, the Christian Science Monitor in Boston and, most recently, served as the editor of the fortnightly city arts magazine Time Out Mumbai. She is a graduate of the MA science writing program at Columbia University's School of Journalism.
Read blog posts by Vaishnavi Chandrashekhar.
Advisory Panel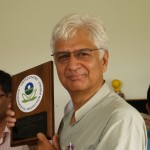 Kunda Dixit is a Nepali journalist who has been covering the environment and its linkages to the economy and development. He was the Regional Director Asia-Pacific of Inter Press Service and helped set up Panos South Asia in Kathmandu. He is the author of the book, Dateline earth: Journalism as if the planet mattered as well as a trilogy about the conflict in Nepal. He also teaches journalism at Kathmandu University.
Read blog posts by Kunda Dixit.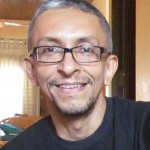 Nalaka Gunawardene is trained as a science writer and has worked in the public media and communication spheres for 25 years, both in his native Sri Lanka and across developing Asia. During this time, he has variously been a news reporter, feature writer, science editor, radio and TV host, documentary film producer, foreign correspondent and journalist trainer. In 1996, he co-founded the non-profit foundation TVE Asia Pacific which communicates sustainable development issues through TV, video and web. Nalaka writes two weekend columns on science and development in Sri Lankan newspapers (Ceylon Today, Ravaya), and also is active in blogging and tweeting. http://nalakagunawardene.com  @NalakaG.
Read blog posts by Nalaka Gunawardene.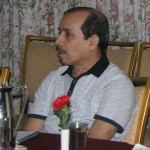 Mostafa Kamal Majumdar  is the Editor since 2005 of The New Nation, the oldest English daily published from Dhaka, Bangladesh. He has a master's degree in political science and mass communications from the University of Dhaka and has been a journalist since 1974. A leading environmental journalist from Bangladesh, he worked as the correspondent for Panos Features from 1989 to 1994, and wrote for many other international newspapers and feature services. Hosted a Panos South Asia partners' meeting in Dhaka in 1995, which decided to set up Panos South Asia at Kathmandu. He attended the Panos South Asia preparatory meeting held in Kathmandu the following year.
Read blog posts by Mostafa Kamal Majumdar.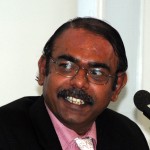 A.S. Panneerselvan is Executive Director, Panos South Asia since 2004. Earlier he was Managing Editor for the Sun Network, an Indian Television Network operating in five languages across 10 channels. Besides, he has hosted several incisive analytical programmes on South Asian affairs. Before joining Sun Network, Panneer was the Chief of Bureau for Outlook magazine, the English language weekly. His areas included economy, politics and neighbourhood relations.  Panneer holds a Masters degree in Psychology. He was a Reuters Fellow at the University of Oxford in 1998. He is a steering committee member of the Global Forum for Media Development, and an advisory panel member of the Knight International Journalism Fellowship programme administered by ICFJ. Mr. Panneerselvan, apart from being a regular columnist, is also a journalism teacher and is an adjunct faculty member of the prestigious Asian College of Journalism, Chennai. He has also lectured widely in the UK. and the United States of America.
Read blog posts by A.S. Panneerselvan.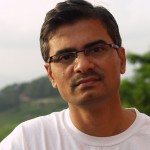 Damakant Jayshi is the Nepal Country Representative at Panos South Asia. In this capacity, he develops projects related to media, public health, environment, conflict and globalization as well raises funds for them. Before joining PSA, Damakant was a journalist, having 12 years of experience in covering a wide range of stories in South Asia and from the USA. He was one of the founding editors of Republica (English daily) and its website, www.myrepublica.com <http://www.myrepublica.com>. As Assistant Editor with The Kathmandu Post daily newspaper, he oversaw the coverage of the first Constituent Assembly elections in Nepal in April 2008. At the two dailies, he mentored both new and mid-career reporters on spot news reporting and in-depth reporting. Damakant has worked as a correspondent for the Inter Press Service (IPS) news agency and has written for the Economist, India Today, the Telegraph and IANS. He has an MA in English Literature from Calcutta University. Damakant was a Nieman Fellow (2007) at Harvard University and took a course on investigative reporting at Boston University in 2011.
Read blog posts by Damakant Jayshi.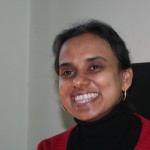 Mitu Varma is the Country Director for India and the Director of Programmes for Panos South Asia. Mitu has post-graduate degrees in law and literature and has spent her entire career in the media. Her association with Panos goes a long way – she was initially the coordinator for the reproductive health project, which was run from Panos London. Then Mitu came on board, as a staff member of Panos South Asia. Prior to this, Mitu worked for the Press Trust of India, Inter Press Service and Himal SouthAsian. She also did a brief stint with Population Services International, handling their media project on HIV/AIDS.
Read blog posts by Mitu Varma.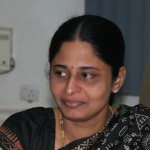 Lakshmi Nair is the Regional Manager, Monitoring & Evaluation and the Web editor of Panos South Asia since 2006. She holds an M.Phil in English Language & Literature and a Diploma in Journalism. She spent a decade in academia before moving into freelance copy-editing and translation. Prior to joining Panos, Lakshmi worked with the Sun Network news division as Assistant News Editor for four years.
Read blog posts by Lakshmi Nair.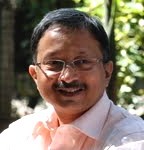 S. Gopikrishna Warrier is a veteran environment journalist, having worked for a decade in the Hindu Business Line newspaper and Down to Earth magazine. In the past decade, he worked with the communication divisions of two international agricultural research organisations affiliated to the CGIAR – the International Crops Research Institute for the Semi-Arid Tropics (ICRISAT) and the Africa Rice Center (AfricaRice). He is currently the Regional Environment Manager at Panos South Asia and Secretary for the Forum of Environmental Journalists in India. He writes on the environment for the Hindu Business Line, Forbes India and Himal SouthAsian.
Read blog posts by S. Gopikrishna Warrier.